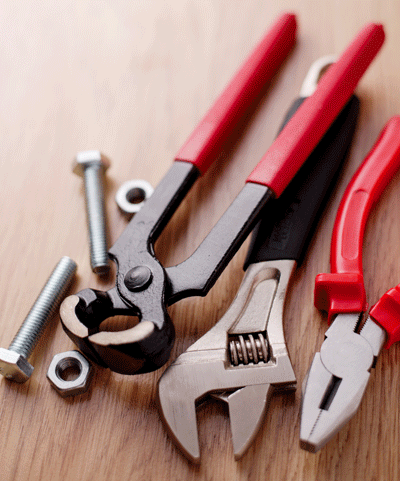 Company Profile
Drainage problem's are something which nearly everyone is faced with at some time in their life, and they can cause disruption, inconvenience, and even health risks.
Poor construction or obsolete materials are the cause of almost all drainage problems. They can be frustrating, especially when they occur in important areas such as kitchen sinks, bath tubs or toilets.
Unbeknownst to you, you may actually be causing the problem. Sadly, cost effective, efficient and professional drain service is hard to come by.
---
---
A Little Background - Drainage Leicestershire
Drainage Leicestershire is a privately-owned, independent company operated by a team of concerned professionals who want to meet the drainage needs of every Leicestershire home.
We have several decades of experience; learning, training and adjusting to the changing drainage needs and situations of all kinds of private and commercial property.
We are highly skilled in resolving obstruction in baths, toilets, and sinks, and are capable of fixing clogged and flawed drain pipes, fixing damaged sewers, or when necessary, building new ones. We train our certified engineers regularly, to improve professionally and develop customer service skills.
Using modern technology and techniques, we deliver drainage solutions which are affordable, quick and durable. Despite our constant innovation, we never rest on our laurels; we're constantly researching new and better ways.
Drainage Leicestershire's Core Values - Drainage Leicestershire
Our company's philosophy is based on honesty, professionalism, and commitment to a reliable service. We still treat our customers like we are a small shop on the corner.
For as long as we have served, we have been a close-knit, personal organization. Classifications such as standard and premium services are not adopted at Drainage Leicestershire.
Every service is delivered with the knowledge that we are dealing with people, not clients; people who want to have their drainage problem's sorted out quickly, in a way they don't have to deal with them again for the longest time possible, and at a price they don't have to sweat about.
Every member of our team understands the horrible mixture of worry, frustration, and inconvenience that a damaged or blocked sewer can cause. We will do everything possible to guarantee a quick solution.
Partnering With You To Keep The Drains Flowing
Our company adopts a tailor-made approach borne from deep inspection and analysis. We don't shy from traditional sewer excavations if it will produce the right results.
Our suppliers provide us with the high-quality equipment that we depend on, but we consider you as our most valued partner.
Drainage Leicestershire respects you as a partner and offers free maintenance advice on your drainage system.
When our able technicians repair your drain to the highest standard, they advise you on things to do or avoid in order to make your drain work even longer.
Every drainage service performed by Drainage Leicestershire is accompanied with a standard long term warranty, but we always assure that you will be pleased with the service for much longer.
---
Trustworthy And Accountable
After an inspection, you'll know exactly what's been detected. For every decision made about your drainage solutions, we give explanations for our reasons. Then, when we are done, we make sure to show you our completed work, with a thorough explanation.
Our billing is based solely on the actual drainage work we have done. We do not bill for service before inspection, callouts or post service inspection. That is not a competitive measure. Our prices are good because we believe in providing value to our customers; it's our responsibility.
With Drainage Leicestershire, we're never impatient; and we never drown you in jargon. We are ordinary people who understand your right to know what happened to your drain, why it happened, what needs to be done and what you are paying for.